New York, NY – January 25, 2017
Mike Petrillo, founder of Village Wine Imports announced today that Dieter Kamm will join the company starting this week as the Director of Business Development and will be focusing on tasks including, but not limited to: growing the business with current customers in NJ and NY, expanding to states not yet working with VWI, and developing the Italian wine portfolio to add even greater value to VWI's already quality-driven selections.
Mike Petrillo stated, "We are thrilled to have Dieter on board. He will add value to our already established import and distribution companies where he will complement our growing team of wine professionals. We'll tap into his knowledge and experience he has gained over the past 23 years in the industry where he has earned a strong reputation as a respected manager with a successful track record of building brands and bringing wines to market".
Dieter Kamm added, "I have known Mike Petrillo for 6+ years now and have always been impressed with the company he built from the ground up and his no-nonsense approach to business. His model of sourcing directly from the producer coupled with low overhead has allowed him to deliver wines to the customer at a phenomenal value. This is a highly appealing business model these days in the face of such crowded competition. I'm excited to begin working with Mike and the VWI team and look forward to contributing to the growth in NJ and NY as well as helping to expand throughout the US to states where the VWI wines have not yet been discovered".
About Mike Petrillo and Village Wine Imports
After spending 15 years in Biotechnology, Michael Petrillo started Village Wine Imports in 2001. During his Biotech days, Michael often traveled to Europe, during which time he further developed his taste for classic-styled, European wines. He was amazed at the extreme price gap between table wine in Europe vs the United States; with this in mind, Michael conceived Village Wine Imports to source, import and distribute European wines, while staying focused on not seeking scores and ratings, but instead, discovering wines with typicity that offer great value and enjoyment. Contact: http://www.villagewineimports.com/ email: [email protected] or Phone: (860) 379-6030
About Dieter Kamm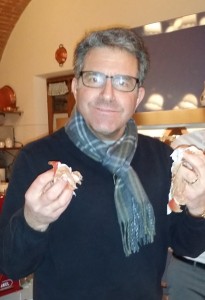 While enjoying life as a ski instructor in Colorado, Dieter discovered his passion for wine and jumped at the chance to join fine wine wholesaler, Grand Vin as a sales rep in the ski resort towns. Never looking back, he progressed quickly to management in Denver, then moved to Chicago with Chalone Wine Group which led to a position as GM/Partner for World Class Wines in Minnesota. His journey steered him back to the east coast eleven years ago when he accepted the challenge as GM/ National Sales Manager for the then-newly-formed Banville Wine Merchants, where he was instrumental in that company's re-structuring and emergence as a prominent national importer. He will be based in NJ, where he lives with his wife and four children.
Contact: [email protected] or Phone: (612) 802-5924
LinkedIn Profile: www.linkedin.com/in/dieterwkamm